Image that it is a beautiful day in late spring or early fall. The weather is absolutely perfect and the sky is blue with nary a cloud. You are driving around town or in a rural area down a long, flat straight away and you can see for mile after mile in front of you. You roll your windows down and you feel the wind go all throughout your car, and the smell of the earth fills your car.
And then, all of a sudden, you hear a Woop Woop breaking the serenity of your drive. That sound, as we all know, is the sound of the police. And they are pulling you over because, as you were taking in the view, you accidentally went a few miles over the speed limit.
---
---
In a lot of smaller towns, especially those in more economically depressed areas, the local municipality simply does not have the ability to pay for everything that the police department needs in order to function effectively and keep the peace.
Therefore, in order to make enough money to fight the bad guys, a lot of police precincts hand out a stack of tickets to their officers at the beginning of the month with the assumption that they will be able to give out enough tickets for various infractions to cover the cost of the precinct that month. These include tickets for parking as well as moving violations, IE, the ticket that you get from the police officer when you are driving your car too fast in a certain area.
However, when the police go out and begin pulling people over, appears that they only go after certain cars. Well, we are not sure if they are going after certain cars, or it is that there are certain cars that drivers born with lead feet happen to gravitate towards. However, there is a very clear and obvious trend that shows that there are simply certain cars which will be more likely to get their driver a ticket than others.
For instance a Cadillac Escalade, for whatever reason, has a less chance of getting a ticket than someone driving in a Chevy Tahoe. Or, a Chevy Monte Carlo has a higher likelihood of getting pulled over than an Acura ILS.
We wanted to figure out which cars are the most likely to get you pulled over by the police, and what we found out is that…

Toyota Tacoma
Most of the time when we think of trucks we think of power, strength, and the ability to haul a giant load or two. However, what we usually do not think about is the fact that some of these vehicles are capable of reaching high speeds really quickly. This is certainly the case for the Toyota Tacoma, a pickup truck with one of the highest instances of ticketing in the United States. Is it because it's a foreign made truck? We don't know, but these drivers certainly rack up a lot of tickets.
Acura 3.0s
The Acura 3.0 Type S is one of the most standard cars out there. It is simply a box with wheels and an engine – and if you are looking for bland then this is definitely the vehicle for you. However, for some reason, this particular brand of Acura is simply a ticket magnet. This is strange, as the pickup in the car is not particularly good, and the torque is meh at best. But the facts are the facts, so buckle up when you're in this car.
Dodge Stratus SXT
This is a car which has not been in production since 2006, but yet somehow it continues to rack up the tickets for its drivers. We are not sure why, but the simple, safe, secure Dodge Stratus is one of the hottest ticket cars on the roads today – seriously! The vehicle was replaced by Dodge when they came out with the Avenger, but still, for some reason, cops simply seem to dislike this vehicle. Maybe that is one of the reasons that Dodge discontinued it?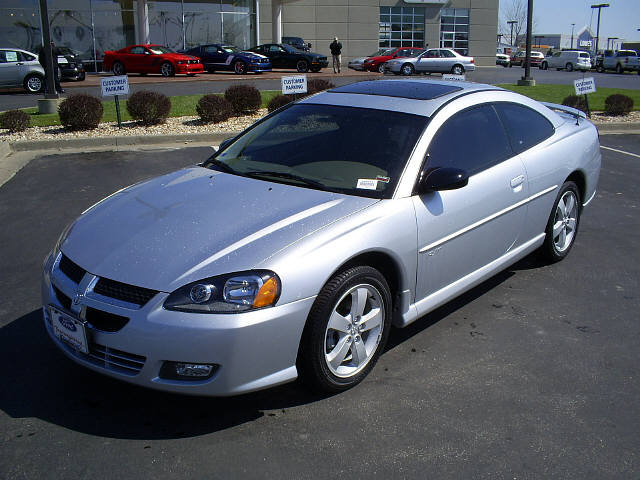 Volkswagen Golf GTI
This little car may look small, European, and weak, but underneath the hood of this vehicle lies 210 horses just raring to go. The large engine on the small car means that the Volkswagen Golf GTI is really able to move, and get up to speed extremely quickly. This may be one of the reasons that police officers like to ticket the little thing so much. They may also be a little bit upset at the fact that this European car is taking over America's roadways.
Mazda 3s
The Mazda 3 is one of the less popular compact cars on the American market today, yet it just so happens that this vehicle is also a favorite for cops to ticket. Perhaps it is because there are not so many of them on the roads of the United States compared to other cars, or maybe because their shape is so unique and easy to spot that get them so many tickets. Whatever the reason, the fact remains that about a third of all Mazda 3 drivers have gotten a citation.
Chevrolet Monte Carlo
Back in the day the Chevy Monte Carlo was THE muscle car to have. If you wanted to flex your muscle or pick people up, then you wanted to make sure that you were rolling up in a big, strong Monte Carlo. They were such popular cars that they were at one time the most preferred vehicle in NASCAR races. This might explain why so many people were getting tickets in the cars – they were practicing for careers in NASCAR!
Volkswagen Jetta GL
The Volkswagen Jetta sets itself apart from other cars on the road primarily due to its small size. Interestingly, this does not allow it to flit seamlessly between cars, unseen by police officers and their radar scanners, but actually causes the cops to focus in on them. In fact, according to the website insurance.com, approximately 31 percent of all Volkswagen Jetta drivers admitted to having gotten a ticket. Maybe it is because this is usually a starter car for teens learning how to drive?
Dodge Charger SE/XLT
Dodge Chargers are cars which feature prominently on lists of most ticketed cars on the road, but not every Dodge Charger is built the same. There are three main types of Dodge Charger, the SE and SXT (both sedan) and the R/T (road/track). However, despite the R/T model having a bigger engine, better handling, and more torque, it is the SE and SXT models which are getting pulled over. Maybe the R/Ts are just too fast.
Nissan 350z
The Nissan 350Z was constructed between 2002 up until 2009, and it was definitely a sleek, cool, futuristic looking Japanese car. The body of the car simply exuded speed, and with the option of having a drop top, it was a car that everybody wanted to have. However, perhaps because of the combination of its powerful engine coupled with its sleek shape, cops loved pulling these vehicles over. Cops are probably bummed that they are no longer in production.
Lexus ES 300
The Lexus ES series has been sold by the Lexus car brand since way back in 1989. In fact, if there is a such thing as a "common" Lexus to see on the roads, it is definitely going to be this one. However, this car, with its big engine and big style, is one of the favorite cars for police officers to stop. In fact, one out of every three people driving this car has been caught and given a speeding ticket!
Pontiac GTO
The Pontiac GTO is what many people think of when they think of a muscle car. The car itself almost seems like a flexed bicep, and you can just tell that the person rolling around in this bad boy is simply too cool for school. It is perhaps for this reason that the Pontiac GTO is one of the most pulled over and ticketed cars in the United States. We bet the cops are just jealous of whoever is driving in it.
Scion FR-S
The Scion FR-S looks, sounds, feels, and drives just like a sports car. And with a huge engine with the ability to go from zero to 60 miles per hour in six seconds, you can bet your bottom dollar that whoever buys and drives this car certainly enjoys flying down those straightaways. It is perhaps because of that fact that so many people driving these beautiful cars get pulled over so often.
Toyota Supra
Coming from the Toyota Celica family of vehicles, the Toyota Supra was meant to be a longer and wider style of affordable sports car. The car itself was in production for nearly a generation, from 1978 up until 2002. However, with its back spoiler and its big engine, it is a very unique looking and noticeable car – perhaps one of the reasons that it gets pulled over so often. But it definitely looks fun to drive!
Mercedes C-Class C250
Ah yes, the Mercedes C-Class C250. While it may be a mouthful to say, you will be long gone by the time anyone gets around to saying the full name. Being one of the industry leaders in terms of engine quality, this car just BEGS to be driven, and fast! Designed for the German Autobahn Highway upon which there is no speed limit, some drivers forget that they are in the United States and get stopped for speeding.
BMW 5 Series 535i
Moving over to the other side of the German car manufacturing world, the BMW 5 series is also quite a beauty. Designed to drive as fast as possible on the German Autobahn, this sleek car is known in the United States for being quick off of the line and for accruing a whole bunch of tickets for the owners. We wonder if they are getting caught because of the speed, or because there are over 5 million of the cars on the road.
Mercedes C-Class C220
The older version of the aforementioned Mercedes, this vehicle has been in production since 1993. The vehicle has a lot of drivers on the roads, and the vast majority of them bought the car for one reason and one reason only – speed. With so many drivers with a need for speed driving this car, it is no wonder that this is one of the most pulled over cars in the United States.
Lincoln LS
While this four door sedan may have only been produced for a little over a half of a decade, its drivers sure did rack up a whole bunch of tickets. In fact, approximated 29 percent of all drivers of this beautiful car had been pulled over at one time or another. The Lincoln LS went out of production when the factory that built them was shut down by Ford as a part of the company's "Way Forward" in cost cutting.
Subaru Impreza 2.5I
The Subaru Impreza 2.5I has been in production since 1992. While it is produced by Japanese car manufacturing giant Subaru, it turns out that there is an assembly plant for these cars in the United States, located in Lafayette, Indiana. The car comes in both a four as well as a five door variety, and has a 2.5 liter H4 engine. Maybe that's the reason why 30 percent of the owners of this car have gotten a ticket in it.
Subaru Impreza WRX
Much like its brother mentioned previously, the Subaru Impreza WRX. The WRX is a car meant for racing, and the initials actually stand for World Rally eXperimental. The car has stiffened suspension for better handling, a turbocharged four cylinder engine, and is lightweight. This car – which is designed to be a rally car – is meant to go really really fast. Perhaps that is the reason that three out of every 10 owners of this car have gotten pulled over.
Scion tC
The Scion tC is the next generation of the Toyota Celica, and it is in the family of cars which includes the Toyota Zelas. The Scion tC was designed to look sleek, and is basically a sports car in every sense of the word. The coup has three doors and a whole lot of power. Packed with a 161 horsepower engine, this car goes from zero to 60 in an astonishing seven and a half seconds! No wonder so many are getting tickets in this beast.
Infiniti QX80
The Infiniti QX80 is a full sized luxury SUV built by Nissan's luxury brand Infiniti. And trust us, this car has it all. It has triple climate control, bose surround sound speakers, and both XM Satellite Radio and NavTraffic coming on as standard features of the car. And of course, who can forget about the 7-inch DVD rear-seat entertainment system? To top it all off, this car packs a punch, being run by a 5.6 liter V-8 engine, enabling this car to go offroading like a Jeep!
Ford Fusion
The Ford Fusion is one of those cars that you probably do not think too much about. After all, there are millions of them! They are so ubiquitous that you probably just assume that they are the standard in terms of car making. But what you may not know is that some of these cars have over 200 horses in their engines! And when you want to let them loose, sometimes the cops come running.
Chevrolet Tahoe
The Chevy Tahoe is one of a class of cars that includes the Yukon from General Motors. One of the safest cars on the road, this vehicle is basically a tank, and almost guarantees that you will be able to keep you family safe in the event of an accident. The engine is a 5.7 L Small-Block Chevrolet V8, meaning that this car is fast and can get up to speed quickly. Perhaps too quickly, as 29 percent of Tahoe owners have been pulled over before.
Pontiac G8
Based on the General Motors Zeta platform, the Pontiac G8 is the newest iteration of the Holden Commodore. The car is built in Southern Australia as well as in Ontario, Canada, and it has been a hit ever since its introduction onto the international car market back in 2007. However, the car was only in production up until 2009 when General Motors filed for bankruptcy during the great recession, and with it, ending the Pontiac and G8 dynasty.
Ford Mondeo Titanium X TDCI
Despite this car being built by Ford, it turns out that no part of this vehicle is actually built in the United States. In fact, this car has parts built in Belgium, Russia, China, Taiwan, and even in Thailand! However, this car is pretty good in terms of its engine, and is able to go from zero to sixty miles per hour in less than nine seconds. Certain models even get up to 53.3 miles per gallon.
Mazda Tribute
The Mazda Tribute is a really popular car which is sold by the eponymous car manufacturer. The front wheel drive compact and hybrid sport utility vehicle was jointly developed by Ford, and served as the basis for the Ford Escape. The car was produced for over a decade, starting in 2000 and ending production in 2011. The car has a big engine for its size, something which helps explain why close to one out of every three owners of this car get stopped by the police.
Chevrolet Malibu
The first and the second generations of the Chevy Malibu were muscle cars in every sense of the word. They just exuded strength, and looked perfect driving down the beaches of Daytona, down the 101 in California, or even just through cities like Indianapolis or Little Rock. It was the car everyone wanted, and their engines could not be beat. No one looked cooler than the person driving these muscle cars – which might be why the cops kept pulling them over.
BMW 320 DM
Another car build specifically for driving at incredible speeds up and down the German Autobahn, this BMW was built with a giant engine to get you from where you are to where you need to go fast, as well as has all of the luxury you need in order to be relaxed throughout the duration of the journey. But don't get too relaxed as you're speeding along, or else you may be pulled over by the cops, as happens to about a third of the drivers of these cars.
Land Rover Discovery
This British midsize sport utility vehicle is one of the best personifications of luxury there is. The Land Rover is known for being tough and resilient on the outside while being soft, comfortable, and spacious on the inside – giving you a high class feel as you go galavanting around the Cotswolds of the UK or the sand dunes of the United Arab Emirates. However, don't have too much fun, or you'll get pulled over like 28 percent of the drivers of these cars.
Mercedes-Benz CLS-63 AMG
This car not only is fast, but it also LOOKS fast. You can be standing still while driving this car, and the vehicle still feels as if it is zooming on by. Meanwhile, the interior of this masterpiece looks like something out of a science fiction novel. This car makes driving fun again, and would definitely make us want to slam down on the gas pedal and fly like the wind. That may be why close to 30 percent of the drivers of these cars get speeding tickets!
Mazda 2
In a similar fashion to the VW Golf or the Ford Focus, the Mazda 2's reputation is as a car which a lot of drivers like to soup up. It's easy to put a supercharged engine or a new spoiler on this vehicle to make it go faster, and is a favorite amongst drag racers. This might be the reason that cops pull so many of these vehicles over for speeding violations. In fact approximately 28.1 percent of all Mazda 2 drivers get ticketed!
Toyota FJ Cruiser
The Toyota FJ Cruiser is a pretty unique looking vehicle. It is boxy yet round at the same time, a sport utility vehicle yet also has a bit of luxury in it, and has a different color roof than its body, and a different color chassis than the roof and the body as well! This car's unique shape makes it stand out from all of the rest of the traffic on the nation's roads, which may be the reason that it attracts so many police officers.
Mercury Topaz
Despite the fact that a new Mercury Topaz has not rolled off the production lines since 1994, there are still a huge number of these cars plying the road ways of the United States due to the sheer number which were produced. It is perhaps due to this large number of vehicles, or the fact that so many people who drive them have lead feet, that so many people get pulled over in them.
Subaru Tribeca
Believe it or not the Subaru Tribeca was actually quite a flop for the Japanese auto manufacturer, so much so that the car was taken out of production back in 2014. However, this did not stop those who bought it from opening up the throttle and letting the engine roar. This is evidenced by the fact that approximately 29.7 percent of all Subaru Tribeca owners have gotten a ticket at some point.
Saturn Aura
The Saturn Aura was one of the last cars the Saturn automobile company ever produced before General Motors cut the line in 2009. The four door sedan was all American made in Kansas City, Kansas, and had an engine with between 169 to 252 horsepower, which meant that when this car gets going, it really goes! This may be the reason that 27.1 percent of all Saturn Aura owners have gotten a ticket at some point while they've been driving.
Mitsubishi 3000GT
Another Japanese sports car, the Mitsubishi 3000GT certainly looks like it knows how to eat up some pavement. This incredible vehicle, which was produced between 1990 and 2000, had a giant engine with up to 320 horsepower! Just stepping on the pedal gives the driver a feeling of near invincibility, as the power of the engine goes up and through the body of the driver. That may be why over 27 percent of the drivers of these cars got a ticket in one.
Suzuki Reno
The Suzuki Reno was the name given to the Daewoo Lacetti when the little car made the jump across the Pacific Ocean from South Korea to the United States. A compact vehicle, the engine has a relatively small two liter engine. And yet, for some reason, 28.1 percent of all of the drivers of this particular vehicle in the United States have gotten pulled over for speeding. Maybe because it is so small and nimble drivers think that they can flit through traffic with it?
Scion xA
An interesting looking hatchback, this car is surprisingly spacious on the inside, particularly due to its tall roof. The Japanese car manufacturer who built the vehicle only had it in production for about three years, but ever since it made the leap to the United States, people have been trying to take this little thing to its limits. Perhaps it is because of its unique design or ability to go park anywhere because of its size, but 27.8 percent of drivers of this car have received tickets.
Toyota Camry Solara
The Toyota Camry Solara is a sporty car which was in production for approximately 10 years between 1998 and 2008. The vehicle was known for its length as well as the fact that it was a pretty safe car. However, this is one of the cars which was pulled over the most for speeding. And interestingly, this car bucks the trend in terms of who were the people speeding. With this car, it was not teenagers nor men who drove this car with a lead foot, but women!
Hummer H2
Believe it or not, drivers of the Hummer H2 have gotten a whole lot of speeding tickets. We could not believe it when we read it either! Apparently, looking like you are about to go into battle is a surefire way to get you spotted by the police, and they will be looking for you. We were not even aware that these cars could make it up past 100 miles per hour! Apparently, when you are driving a vehicle that weighs half as much as a tank, you need a lead foot.