And we're back, friends. We know it's been a long, long, sad time, too long in fact, to not be talking about our favorite show, NBC's The Office. The show started in 2005, and ran a total of nine seasons all the way until year 2013, and we'd be lying if we said the show doesn't still have a special place in our hearts. Combining comic genius with emotional depth, and mixing it all together with an innovative filming style, the show truly stands on its own as one of the all time classic sitcoms.
But while the plots and storylines are amazing, perhaps the main catalysts that make the series amazing are the hilarious characters. We believe that this is the reason people can watch the same episodes over and over again – the characters are like our good friends, and we want to see them again. Indeed, there is a large cast of interesting personalities available for anyone to connect to on The Office, and this is definitely true with the women on the show.
---
---
The truth is, most of the women that we see on the show are almost always involved in some sort of romantic relationship with one of the male characters. Perhaps this is such a big part of the reason we love them so much. In addition to the fact that a character like Kelly Kapoor has an unrivaled level of sass that is extremely entertaining to watch, her relationship with office temp Ryan Howard is a comical sideshow in its own right as well.
The Office is filmed in mockumentary format, which basically means that while the show is clearly fiction, the characters are often pulled aside to interview with a private camera, and the audience is given insight to what their actually thinking at any given moment. This allows many women on the show to display their quirky, offbeat, and sometimes outright disturbing parts of their personality that adds another dimension to their persona, thus connecting us even further to who they are.
But speaking of who they really are – let's talk a bit about the cast members who play these female characters. What are they actually like off the set, and furthermore, what have they been up to since The Office finished. We have all of the answers to these questions, and more – so buckle up and get ready, because we're on our way to Scranton, Pennsylvania.
Angela Kinsey as Angela Martin
Ahh, good old Angela… She may not be tall, but she makes her presence felt when she wants to, such as when she is the head of the party planning committee, and makes sure everyone knows it. The head of the accounting department, she also has an on-off romantic relationship with Dwight Schrute from the sales department, and it goes on throughout the whole series until they get married in the finale of the entire show.
Angela Kinsey in real life
It's certainly not a common thing for actors or actresses to have the same name as the character they are playing, but for Angela, they seemed to think it would be appropriate. She has continued her acting career since The Office ended with her role as Bethany in the Netflix comedy series, Haters Back Off. Regarding her personal life, not everyone knows that she and The Office's Jenna Fischer are actually very close friends, which is funny because their character aliases aren't.
Amy Adams as Katy
We see the character of Katy, played by the lovely Amy Adams, very early on in the show – and she sticks around for a good while. She appears in the first season in an episode called "Hot Girl", the episode title referring to her, as she visits the office hoping to sell handbags. The men respond by flirting with her, and she rejects all of their advances – except for Jim, who comes on with a much more downplayed approach – and eventually becomes her boyfriend.
Amy Adams in real life
There is certainly a lot to say about Amy Adams, whether you want to talk about movies, shows, or anything really. Regarding movies, she's absolutely everywhere, such as her prominent role as the sultry Charlene in the boxing drama The Fighter, with Christian Bale and Mark Wahlberg. The list is truly endless, and by 2017 she was listed as one of the highest paid actresses in the entire world. She is married to painter and actor Darren Le Gallo, and lives with him and their daughter in Beverly Hills.
Mindy Kaling as Kelly Kapoor
Kelly Kapoor is a character that starts off on the show as the girl in the office annex who hasn't yet found her social place amongst her peers. As the series progresses, she develops a certain swagger about her that can't be denied, telling it how it is, and sometimes – telling a fib in order to get what she wants – such as telling her ex-boyfriend Ryan Howard that she's pregnant so that he'll take her on date, even though she's not.
Mindy Kaling in real life
There were many cast members on the set of The Office who kind of made name for themselves in the world of comedy thanks to the show, and Mindy Kaling is one of them. Her success on the show helped enable her to create her own comedy series, The Mindy Project. She was also included on a 2012 Time magazine list of top 100 influential people, and in 2014, she was dubbed as a Woman of the Year by Glamour magazine.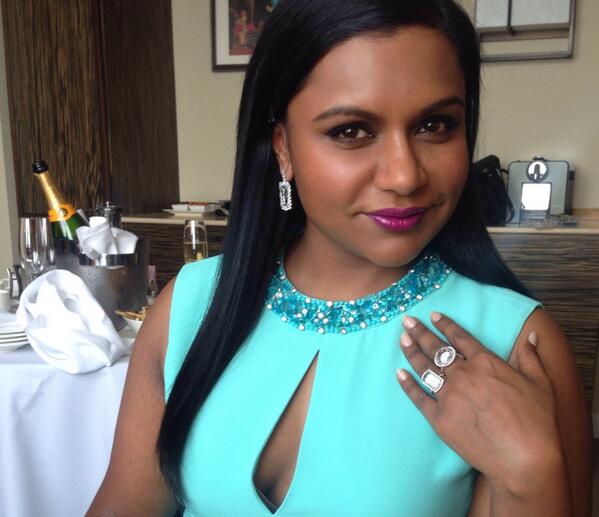 Lindsey Broad as Cathy Simms
Cathy Simms is a character that we don't see till the later seasons, and at first, she's an office temp who keeps a really low profile. But just when we think we have her pegged, she shows us her true colors when Dunder Mifflin sends her, salesman Jim Halpert, and a number of other staff members down to Florida for a convention. Knowing that Jim is married, she heavily flirts with him anyway, and takes things a bit too far – although Jim remains strong.
Lindsey Broad in real life
Although she is best known for her role on The Office, Lindsey Broad was able to land various gigs on comedy films such Get Him To The Greek and 21 Jump Street, movies both starring the comedic actor Jonah Hill. Another sitcom that she's appeared in is the HBO comedy series Hello Ladies, alongside wiry but funny Stephen Merchant. She also did some theater work, such as performing in the world premiere of Michael John LaChiusa's Sukie and Sue: Their Story.
Rashida Jones as Karen Filippelli
Around the time that the third season came around, we started to meet some new characters – Jim had started to work in the Stamford Dunder Mifflin branch, and therefore we meet all of his new friends there, such as Karen Filippelli, played by Rashida Jones. They later get transferred back to Scranton, and she and Jim are now involved in a romantic relationship, which lasts long enough – until he realizes that he'd rather be with Pam.
Rashida Jones in real life
Rashida Jones is truly everywhere when you think about all of the movies and shows she's been in, especially comedies. She was a staple character in Parks and Recreation, the NBC mockumentary comedy series, where she played Ann Perkins. She also had a small role in a few Apatow comedy productions, such as the series Freaks and Geeks and the film I Love You Man, both starring Jason Segel. Jones is a singer and the daughter of Quincy Jones, the revered music producer.
Amy Ryan as Holly Flax
Toward the end of season four, Dunder Mifflin's human resources position opens up, and in comes the character of Holly Flax. When Michael meets her, he finds that he is deeply infatuated with her, and she doesn't find him too shabby either. This is because they are the perfect romantic match for each other – they are both major dorks, they are both as weird as can be, and they both love spontaneously breaking out in rap songs.
Amy Ryan in real life
We are going to tell you Amy Ryan's real last name, but don't expect to be able to pronounce it. It's Dziewiontkowski – yeah, that's what we thought. But hard-to-pronounce name or not, Amy has found a way to crack the Hollywood scene in more ways than one, initially started out as a stage actress, doing a couple shows on Broadway such as The Sisters Rosensweig, as well as A Streetcar Named Desire. She also portrayed the role of Beadie Russell in the HBO action series The Wire.
Nora Kirkpatrick as Esther
Perhaps one of the stranger romances on The Office is that of Dwight and Esther. We know Dwight as the odd beet farmer who has a very particular way of living – so when we meet Esther, his woman counterpart – it's quite amazing to see. Although their relationship didn't last, it was entertaining to watch him put a pair of crow beaks by her feet, a "known" ritual that symbolizes a man's interest in a girl – and her crushing the beaks as her form of reciprocated interest.
Nora Kirkpatrick in real life
Nora played the of Esther on The Office, who was the epitome of chill – and it seems that the person she is in real life isn't very different. In addition to her acting career, Nora is a musician, and has won a grammy with her band Edward Sharpe and the Magnetic Zeros, with whom she plays accordion. She also volunteered to teach kids in Africa after she graduated UCLA with a bachelors in Theater, Film, and Television.
Ellie Kemper as Erin Hannon
Erin was latecomer on The Office, not showing up until well into the fifth season, when she replaced our beloved Pam Beesly as the new receptionist, and became a fan favorite in the process. It's not her quirkiness and naivety that makes us love her so much – it's how she pulls it off so well, implementing her comic chops into the mix so that we can't help but laugh along when she does eye-popping things (such as tossing a stapler to Michael Scott).
Ellie Kemper in real life
Ellie Kemper's portrayal of Erin Hannon on The Office did wonders for her career, putting her on the map and even landing her own show, the lauded and very popular comedy series, Unbreakable Kimmy Schmidt. For her role as eccentric Kimmy on the show, she was even nominated twice for the Primetime Emmy Award for Outstanding Lead Actress in a Comedy Series. She also appeared in the comedy film Bridesmaids, and the action comedy 21 Jump Street.
Phyllis Smith as Phyllis Vance
One of the main characters on the show, Phyllis from sales is one of those characters that makes people laugh in a subtle way, because of her downplayed sarcasm. And just when you think you have Phyllis figured out – just when you think she's a boring matronly lady who doesn't like to have fun – her character surprises everyone by ditching Pam and Jim during a Valentine's Day double date, and taking her husband, Bob Vance (of Bob Vance Refrigeration fame) into the restroom for some alone time.
Phyllis Smith in real life
Not many people know this, but Phyllis Smith was actually one of the casting directors for The Office before the show producers realized that she should play a role on the show, as well. The amazing thing about that is that she did such a surprisingly good job in her role that it led to her receiving calls to play other characters, in films. Perhaps the most notable of these was her role as "Sadness" in the 2015 Pixar 3D animated children's' hit, Inside Out, which she totally rocked.
Amy Pietz as Donna
Amy Pietz plays the role of Donna, who we first see in an episode where Dunder Mifflin has a night out at an arcade. The manager of the arcade, Michael is attracted to her and she returns the sentiment, though it is very subtle. They later start a relationship, although it becomes clear after a short while that she is already married. Michael is torn about what to do, but ultimately he realizes that what he's doing is wrong, and breaks it off with her.
Amy Pietz in real life
Although her stint on The Office was brief, die-hard fans have never forgotten her – that being said, she is much better known for her roles elsewhere. For instance, she was nominated for a SAG Award for Outstanding Performance by a Female in a Comedy for her portrayal of Annie Spadaro in the hit NBC sitcom Caroline in the City. More recently, she's appeared on the CW drama series No Tomorrow, where she played an office boss.
Cody Horn as Jordan Garfield
Jordan is an executive assistant in Dunder Mifflin late in the series, and she is seemingly a bystander, but no less funny in her reaction to the absurdity of what is going on around her. For instance, when a new manager is hired, DeAngelo Vickers (played by comic actor Will Ferrell), he shows favoritism to a number of men in the office, and calls them the inner circle – and then invites Jordan as well, so that it doesn't look like he's favoring the men over the women.
Cody Horn in real life
Cody Horn is the daughter of former model and actress Cindy Harrell, and luckily for her, she inherited her mother's looks and used them for the benefit of her acting career. In addition to The Office, Cody actually had a role in the hit comedy film Magic Mike, as well as an appearance in Demonic, a horror film produced by James Wan. She maintains a low profile, but she is getting steady work both as a model and an actress.
Kate Flannery as Meredith Palmer
There are a certain amount of characters on the show that were around from day one until the very final episode was aired – and the drink-loving Meredith Palmer is one of them. But while she is in every episode, she isn't the primary focus – and yet she somehow manages to make her mark wherever she turns. With a history of exceedingly inappropriate behavior in the office, such as her slightly "too casual" attire at times, she is often the catalyst of many audience laughs.
Kate Flannery in real life
People may have a hard time separating Kate from her awesome job playing Meredith on The Office, but this is simply a testament to how good of an actress she is. Additionally, she was able to take her comedic talents into different areas when she appeared in the comedy series Brooklyn Nine Nine. Regarding her love life, she actually met a stills photographer on the set of The Office, and they have been dating ever since. Yes, the set of a show can truly be a magical place, eh?
Kelen Coleman as Isabel Poreba
Isabel shows up a small number of times on The Office, but the episodes she appeared in are not easily forgotten. For instance, she appears most notably in the double episode of Jim and Pam's wedding – and more importantly, she is remembered for spending the night with Dwight. The funny part about it is that when she tells Pam about it the morning after, Pam is so shocked that it initially doesn't even register with her.
Kelen Coleman in real life
Born in Nashville, Tennessee, Kelen is no stranger to a culture of deep, music roots – and this fact is enhanced even more when you consider that her father is none other than T. Michael Coleman, the Grammy award winning bluegrass musician. Other than her appearance on The Office, she is also known for her appearance on the hit television series The Newsroom. More recently, she was in a comedy television series called Me, Myself, and I.
Jenna Fischer as Pam Beesly
Oh, Pam. Pammy Pam Pam. We certainly love this former receptionist, turned saleswoman, turned office administrator – which is a job she craftily invented. But the real reason we all fell in love with Pam was that most of us imagined ourselves in the shoes of Jim Halpert throughout his courtship of her. For many viewers of The Office, we watched as Jim and Pam went from timid and shy flirts (even though Pam was engaged to someone else), to a dramatic and secretive couple, and finally – husband and wife.
Jenna Fischer in real life
Jenna's role of Pam earned her a Primetime Emmy nomination to be Outstanding Supporting Actress in a Comedy Series. It also helped her get many more gigs after that, such as her role as the country singer Darlene Madison in the mock music biopic film Walk Hard. But she isn't just an actress – she is also an author, and published a book called The Actor's Life: A Survival Guide in November of 2017. Regarding her love life, she is married to screenwriter Lee Kirk, and they have two children.
Melora Hardin as Jan Levinson
One of the reasons The Office is such a funny show is that even the characters that are intended to be "annoying" pull it off in a comic way that makes us love them just as much. Jan Levinson starts off as a Dunder Mifflin corporate executive from New York, who easily loses patience with regional manager Michael Scott's shortcomings. And yet – there is something about Michael that eventually draws her to him, and they actually strike up an unlikely romance.
Melora Hardin in real life
Jan Levinson's lines were great, but her character never could have come to life if it wasn't for the talented acting of Melora Hardin. She is also well known for many other roles she's done, such her portrayal of the beloved Trudy in Monk, the comedy series. More recently, she has appeared in Amazon's Transparent, the critically acclaimed comedy-drama series. She is also a singer, and she shows off these talents in various films and shows – such as Family Guy, the cartoon adult comedy series.