Television is a tricky medium. It can be a vessel for a lot of difficult and unworthy content, from simplistic and submissive to downright offensive. However, it can also sometimes become a vessel for some truly unusual, magical thought, composition, and execution. Since it is widely circulated and built in a format where viewers must sit and wait, pondering the events of one episode and waiting for the next (unlike films, wherein viewers are exposed to the entire plotline in one big chunk), it has a particular strength: it gets to people. Every now and then, a show is created that redefines the notion and measurement of what television is, and what kind of stories it can tell.
Every now and then a show is made that connects with audiences on a level where they can see themselves: their own lives, their own stories, their own experiences, in it, creating a unique connection between characters, actors, and fans, and managing to use the medium to deliver significant and powerful subject matters, using the unique structure of television as opposed to film to build up a truly unbelievable story.
---
---
One of those is NBC's This Is Us, a multi-casted family drama that has astonished viewers and critics alike with its sensitive, unique and emotional content; its particular and different storytelling; and the raw talent of its entire cast and crew. This Is Us follows a core family: Jack and Rebecca Pearson, and their three children, Randall, Kate, and Kevin. The premise of the show is that Rebecca and Jack were expecting triplets, but lost one of the babies in childbirth. They decided to adopt an African-American baby who was abandoned in the hospital, born on the same day as their two children, and raise the three as triplets. The show focuses on members of the family in different timelines; that of Rebecca and Jack before the pregnancy, that of the triplets as young children, and the present-day timeline, where the triplets are adults. The non-linear storytelling method creates a delicate and sensitive take that intertwines gently the generational lives of the family.
Right from its first season, This Is Us has garnered awards and fans, hailed for its brave and keen representation of incredibly difficult topics, such as racial tensions, interracial relationships and adoption, orientation, obesity, the loss of children, severe anxiety disorders, alcoholism, inner-family difficulties, child abandonment, and other issues. Each episodes weaves through periods in time, tying the family together in oftentimes unexpected ways. The cast of This Is Us has been especially praised for their incredible acting. These are the leading characters of the show and the stories of the real-life actors behind them.
Milo Ventimiglia as Jack Pearson
Jack Pearson, the Protagonist of This Is Us, is the patriarch of the Pearson family, a devoted father and husband who is heartbroken when one of his sons, a triplet, is stillborn. Unwilling to take time to grieve over the death of the his son, he happens upon an abandoned baby who was born on the same day as his biological children were, and convinces Rebecca to adopt him. Jack is extremely kind-hearted, but the grief catches up with him, and he begins drinking, eventually destroying his marriage to Rebecca.
Milo Ventimiglia
Milo Ventimiglia, who continuously appears in almost "most beautiful people" list, first gained name recognition for playing Jess, Rory's love interest on the popular TV show Gilmore Girls. He went on to star in films like Tell and Wild Card, and his TV appearances include Boston Public, and Wolverine. Ventimiglia actually dated the actress who played his Gilmore Girls love interest, Alexis Bledel, till 2009. He is a vegetarian and doesn't smoke or drink.
Justin Hartley as Kevin Pearson
Kevin Pearson is one of The Big Three, as they are referred to – Jack and Rebecca's triplets. In the present day storyline, he is a handsome and extremely successful actor, who quits his role in a popular show in L.A. and moves to New York City in order to take a bet on a play there. Kevin is especially close to his sister Kate. He was married to Sophie, but cheated on her, and they divorced. After 12 years, Sophie agrees to start dating him again.
Justin Hartley
Justin Hartley, an Illinois native, got his big break starring on the soap opera Passions as Nicholas Crane between 2002 and 2006. He also played a recurring role in The Young and the Restless. Following his soap opera stint, he landed some recurring roles on TV, including Somerville, Revenge, and Mistresses. He has a daughter with ex-wife and Passions co-star Lindsay Korman, over whom he has joint custody. He is now married to actress Chrishell Stause.
Susan Kelechi Watson as Beth Pearson
Beth Pearson is the wife of Randall Pearson in the present-day storyline of the show. The couple has two daughters, Tess and Annie. Known for her sharp one-liners, Beth is considered by many to be the show's "MVP." She is self-assured and confident, but also incredibly sensitive and loyal, showing unrelenting support for Randall as he locates his biological father only to say goodbye to him before he passes away. She eventually agrees to Randall's wish that they become foster parents to an older child.
Susan Kelechi Watson
A graduate of Howard College (BFA) and NYU's Tisch School of the Arts (MFA), Susan Kelechi Watson is noted for her role as Louis CK's ex-wife in his series Louie, which is loosely based on his real life. Her casting raised a fair amount of criticism due to her being a black woman, and to this CK has repeatedly said that she was simply the best actress for the job, "and that's all there is to it." She's additionally appeared in recurring roles on NCIS, The Following, and The Black List.
Sterling K. Brown as Randall Pearson
Randall Pearson is the adopted sibling of Kate and Kevin Pearson, born on the same day as them and abandoned shortly after birth. Rebecca and Jack decide to adopt him after one of their triplets is stillborn. Randall is pleased with his present life and his happy marriage to Beth, but at the same time, yearns to find his biological parents. As a child, he kept a tally of every black person he met, and struggled with his black heritage and culture, a difference Rebecca and Jack did not pay any mind (though with good intent).
Sterling K. Brown
A Stanford graduate, Sterling K. Brown has starred in television shows like Army Wives and Person of Interest, but his most high-profile role is of Randall in This Is Us. With the show unafraid to explore the intricate nuances of interracial adoption, Brown was celebrated for his subtle portrayal of a man torn between two worlds, being black, but adopted by a white family. Brown is married to his college sweetheart, actress Ryan Michelle Bathe, and the two have two sons.
Chrissy Metz as Kate Pearson
Kate Pearson is the girl of The Big Three, Jack and Rebecca's triplets, who has struggled with her weight and body image her entire life, leading to numerous eating disorders and body dysmorphia. In a past-time storyline, at 15, Kate struggles with her parents' separation. Kate's main storyline is her struggle with her weight: she obsessively uses post-it notes to remind herself not to eat. She is a singer in the present-day storyline, and is engaged to Toby.
Chrissy Metz
Chrissy Metz received numerous awards (including an Emmy) and critical acclaim for her role in This Is Us, for "fearlessly representing an obese woman with her big struggles and small nuances," critics said. She was an "army brat", as her father was in the US Navy, and spent most of her formative years in Japan. She is the lead singer in a band called Chrissy and the Vapors.
Janet Montgomery as Olivia Maine
Olivia Maine is Kevin's ex-girlfriend and former stage partner. She is dramatic and oftentimes childish, and has played emotional games with Kevin during their on-and-off, passionate relationship (for example, after declaring to him during a memorial service that their one-time hook up will never happen again). Despite her often stormy nature, Olivia is presented as authentically herself. Actress Janet Montgomery, who plays Olivia, has said, "There's no part of her that's trying to be mean to [Kevin]."
Janet Montgomery
Janet Montgomery is a British actress who is perhaps most well known for her role in the second season of Fox's Human Target; her appearance in The Hills Turn Red; and her role as Jennie in Entourage. Despite her many American accent credits, Montgomery was actually born in Dorset, England, and had a successful acting career in the U.K. before moving to the U.S. Among other roles, she played opposite David Tennant in BBC's Spies of Warsaw. She also had a role in the Oscar-nominated Black Swan.
Chris Sullivan as Toby Damon
Toby is Kate's fiancé is the present day storyline. They met at a support group for people who struggle with their weight. Kate initially rejects him, but eventually falls in love with him. He is sweet and incredibly funny. In season one, right before the show's holiday hiatus, the character suffered a heart attack, from which he recovers in time to tell Kate he loves her. He tends to Kate's complicated relationship with her body with great sensitivity, and is a supportive and loyal spouse.
Chris Sullivan
Chris Sullivan is an American actor, known for his work in the film Guardians of the Galaxy, and for his role as Benny in Stranger Things. Sullivan, along with Chrissy Metz, who portrays Kate on the show, has received critical acclaim for his representation of an obese man in a versatile and deep way. He also starred in The Knick between 2014 and 2015, and on stage played Amos Hart in a production of Chicago.. He is married to Rachel Sullivan, and the two reside in LA.
Ron Cephas Jones as William Hill
William is the biological father of Randall, the abandoned child Rebecca and Jack decide to adopt after he is abandoned in front of a fire station. In the present time storyline, he passes away early in the show from stomach cancer, and in the nonlinear flashbacks he is shown to struggle with drug addiction. Before his present-day death, Randall locates him, and the two reconnect, revealing he had abandoned Randall since he was unable to deal with his partner, Laurel, dying during childbirth.
Ron Cephas Jones
Ron Cephas Jones, oftentimes credited as Ron C. Jones, is an American actor whose film credits include He Got Game, Sweet and Lowdown, Half Nelson, and Across the Universe. He is most noted for his stage work: He performed on stage in Chicago with the Steppenwolf Theater Company, and then starred as the titular character in a production of Shakespeare's Richard III with The Public Theater Company in NYC. He is married to jazz singer Kim Lesley. Their daughter is screen actress Jasmine Cephas Jones.
Debra Jo Rupp as Linda
Debra Jo Rupp portrays a social worker on the show – assigned to Randall's case after he was abandoned by his father in front of a fire station. During the time period of Jack and Rebecca's adoption of Randall, and later on when he attempts to trace his biological father, Linda assists him. Linda is a kind character, but realistically knows the problems that arise with interracial adoption, or with coming face to face with an abandoning parent. She's a recurring character who acts as a voice of learned reason.
Debra Jo Rupp
Debra Jo Rupp is perhaps most famous for portraying Kitty in the sitcom That '70s Show, where she played Eric's mother and an enthused (and sometimes unwanted) ally to the circle of young friends on the show. Rupp is a known comedic actress who has been active in Hollywood for over three decades, with roles in Friends, the film Big, the animated series Teacher's Pet, and many stage plays such as Cake (written by This Is Us writer Bekah Brunstetter). She resides in L.A. and in Lee, Massachusetts, close to her hometown of Boxford.
Jon Huertas as Miguel Rivas
In the show's non-linear, sequential storytelling method, many surprises and plot twists can occur. One of the most astonishing ones was the discovery that in the present day storyline, Jack is no longer alive, and Rebecca is married to his best friend and project manager, Miguel. He is a comforting force in Rebecca's life, but the triplets (Rebecca and Jack's children) seem to resent him on some level in the present day storyline. He has two children, Andy and Amber, from a previous marriage.
Jon Huertas
Jon Huertas is best known for his role as detective Javier Esposito on the show Castle. He served in the US Air Force for 8 years as a nuclear/conventional weapons specialist, and participated in Operation Just Cause and Operation Desert Storm, among others. Huertas appeared in the acclaimed miniseries Generation Kill. He lives with girlfriend, Nicole, in Tulum, Mexico, and has released a music video. Huertas is of Puerto Rican descent.
Denis O'Hare as Jesse
Jesse is a romantic partner of Randall's biological father, William, nicknamed Shakespeare. The show reveals in its exploration of Williams' timeline that William left Jesse because he did not want to burden him after being diagnosed with cancer, and therefore left without saying goodbye. Jesse found him and let him know he is "in it for the long haul". In one of the show's most moving episodes, with William in the hospital Jesse's fate remains unrevealed – for now.
Denis O'Hare
Denis O'Hare is a Kansas City native and a graduate of Northwestern University. He is a renowned stage actor, a Tony award winner his role in the play Take Me Out. He has appeared in numerous production of some of the most notable plays and musicals ever, including Sweet Charity, Assassins, and Cabaret. He has appeared in Hollywood, as well: he had a role in the film 21 Grams, and has guest starred in the Law & Order series. He is married to designer Hugo Redwood. The couple have a son, Declan.
Sam Anderson as Judge Walter Crowder
Judge Walter Crowder is a recurring character who encounter the Pearsons in various stages of their lives. In a general way, he represents the legal system Rebecca and Jack come up against during their fight to adopt Randall, the complicated and often unjust – even if lawful – judicial system. Crowder is shown to be extremely human and vulnerable – as the often presents even its would-be antagonist. In one episode, he says to another judge, "Do any good lately?" When the other judge responds he doesn't know, Crowder replies, "I have no idea either."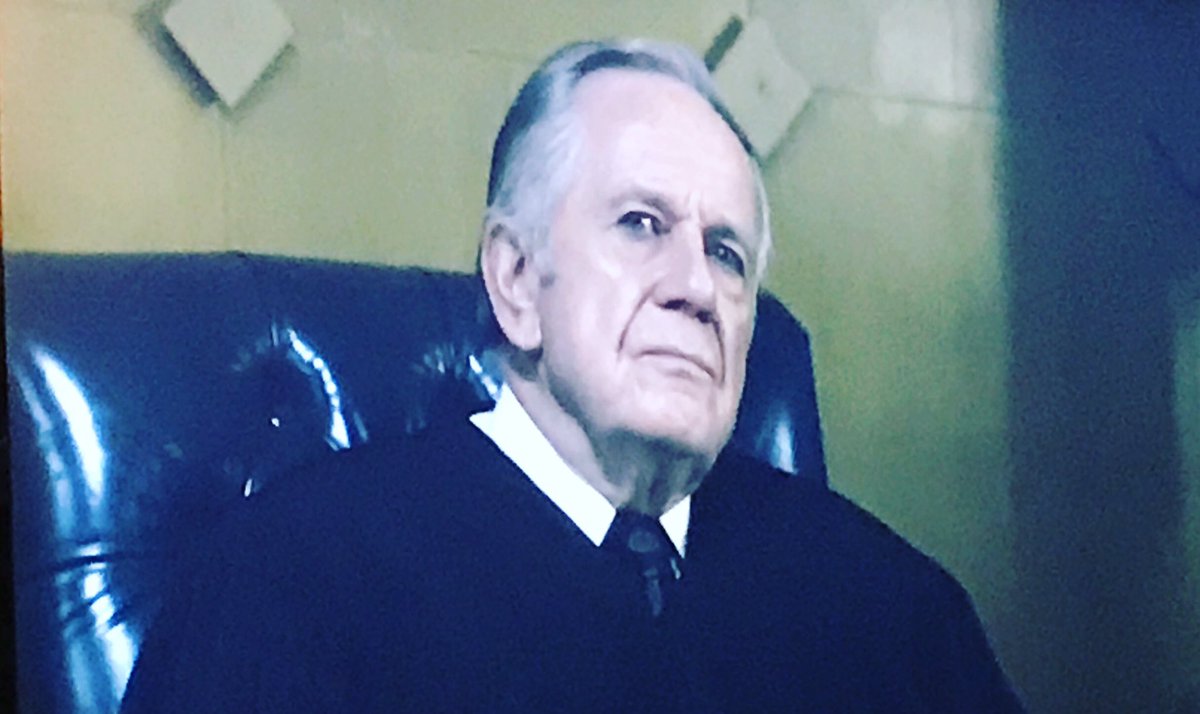 Sam Anderson
An American actor, best known for his role as Sam Gorpley in Perfect Strangers, Sam Anderson is a Hollywood veteran, who began taking on roles in the late '60s and early '70s. Other than his guest appearances on shows such as ER, Lost, Growing Pains and NCIS, he is also a noted writer, and has a degree in creative writing and theater. He is a member of The Mystery Writers of America, and is married to Barbara Anderson.
Mandy Moore as Rebecca Pearson
Rebecca Pearson is the matriarch of the Pearson family, married to Jack. She is initially shown basking in marital bliss with Jack as the two expect their triplets. But the marriage begin to strain following the death of one triplet at birth. Rebecca is a supportive parent to the point of stubbornness, and her repeated struggle against the judicial system in order to adopt Randall is a main focus of many episodes. She also fights for Jack when their relationship begins to dissolve, but eventually is unable to save the marriage.
Mandy Moore
Mandy Moore got her start as a singer-songwriter, mainly of pop songs, and many fans still remember her Candy days with sweet nostalgia. She has since, however, not only changed and developed as a singer, but has broken through successfully to acting, starring notably in the film A Walk to Remember in an effort to jumpstart her career – which worked. She is an acclaimed actress and had parts in films such as Hotel Noir and The Darkest Minds. She still sometimes performs as a singer, and also has her own fashion line.
Alexandra Breckenridge as Sophie
Sophie, played by Alexandra Breckenridge, is Kevin's ex-wife, on whom he cheated; she is also a childhood friend of Kate's. She was Kevin's high school sweetheart, and they married sometime between the current day storyline and the '90s one, but Kevin cheated on Sophie during his rise to success as an actor. In later episodes, after a 12-year break in which Sophie did not see Kevin or speak to him, the two reconnect, with Kevin asking for a second chance, and Sophie cautiously agreeing.
Alexandra Breckenridge
Alexandra Breckenridge, known as "Alex" to friends, is nothing like Sophie in real life, with tattoos ("they cover them up") and dyed red hair. She began her career with supporting roles in films like She's the Man and later starred in a few known American TV shows such as The Walking Dead and American Horror Story. She is also the real-life niece of Bull lead actor Michael Weatherly. Breckenridge is married to Casey Hooper. They have a son, Jack, and are expecting their second child.
Milana Vayntrub as Sloane Sandburg
Sloane Sandburg is a love interest of Kevin, a co-star of his and the playwright behind the play Kevin is a chance on in New York. Sandburg is calm, mature, and insightful, presented to be the opposite of Olivia as a love interest for Kevin.  She is stubborn and creative, but refuses to get involved in any drama. Sandburg later on becomes Kevin's business partner, as well.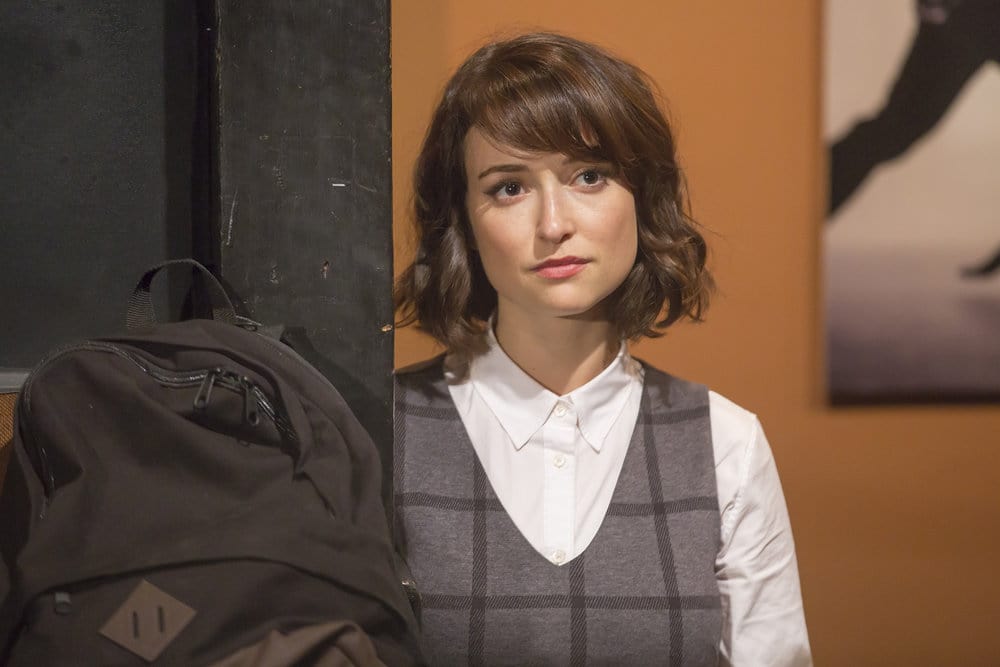 Milana Vayntrub
Your favorite AT&T girl Lily is in fact Milana Vayntrub, who was born in the Uzbek Soviet Socialist Republic, and moved to West Hollywood with her parents at the age of three after experiencing numerous problems in her homeland, many of which arose since she is Jewish. She started acting due to financial problems, at age 5. Vayntrub is a passionate activist, especially for immigrant and refugee rights. She has traveled to Greece to meet with Syrian refugee families, and co-founded the media movement #CantDoNothing, which spotlights the migrant crisis in Europe.
Amanda Leighton as Young Sophie
As we grow up, we are constantly learning new ways of navigating life, and when it comes to love – it's never easy. Amanda Leighton is the actress who takes on the task of portraying a 15-year-old Sophie, before she gets cheated on by Jack, before they get married and divorced, and before she decides to take him back 12 years lately. Leighton does a great job depicting the emotional sensibilities of a young girl cautiously entering the throes of young love.
Amanda Leighton
But Amanda Leighton has shared her acting talents in many areas on film, though you may not have realized it. For instance, she appears in the hit TV drama Pretty Little Liars, and the hit medical series Grey's Anatomy. She is also a voice actress, providing the voice of Blossom in the cartoon network Powerpuff Girls series. But beyond acting, Leighton is also a model and a dancer – the latter of which helped her in a role in Make It Or Break It, an ABC series.
Megan West as Heather
Unfortunately, or perhaps fortunately, the world isn't perfect. As we go through life, we are confronted with hard decisions on a daily basis. For Jack Pearson on This Is Us, he is faced with a scenario in which he is having marriage problems, and it doesn't help matters that he has a cute woman, Heather (played by Megan West), chasing after him in his office. When they are together at a bar one night, Jack must make a choice – cheat on his wife, or fix his marriage.
Megan West
Megan West truly delivers a strong performance on This Is Us, and she does so in many of the other places she has appeared on screen in the past. In fact, she is probably best known for her portrayal of Lila Stangard in the hit TV drama, How To Get Away With Murder. She has also appeared in crime shows such as Public Morals on TNT, and Law and Order: Special Victims Unit on NBC.
Caitlin Thompson as Madison
Caitlin Thompson plays the role of Madison, who is a member of Kate's Overeaters Anonymous group. Most notably, Madison is skinny, and it is this particular fact that irks Kate when Madison shares her daily struggles about eating too much. In Kate's eyes, the fact that Madison is skinny should disqualify her from even being allowed to be in the group. However, while Kate is coming from a place that is clearly understandable, what's interesting is that Madison's experiences are completely genuine.
Caitlin Thompson
Thompson is an actress known for many roles, not just for her role as Madison on This Is Us. She also makes an appearance in the hit comedy film Crazy, Stupid, Love, starring Ryan Gosling and Emma Stone. She has also appeared on the drama series 90210. Caitlin Thompson has also been fortunate enough to be in the throws of a romantic real life relationship. She was married to Dan Fogelman in the summer of 2015, and guess who he is – the creator of This Is Us himself!