There are many great TV shows out there. There are shows that get us on the edge of our seats, shows that make us cry, and shows that allow us to reflect on who we are as people, and see ourselves in a new light. This Is Us is that rare show that manages to do all of these things at once.
One of the reasons This Is Us has people all across the globe telling their friends that it's a show they "need to watch" is because of its superb writing. The dialogue that exists on the NBC drama is thought-provoking, and the cast delivers the script with heartfelt emotion.
Which brings us to the other reason this show is pretty amazing – the cast. The talented actresses and actors on This Is Us have touched the hearts of the public, and have received accolades and awards for their efforts (most notably Sterling K. Brown's Emmy win for Outstanding Lead Actor).
Since we love the show's cast so much, we thought it'd be interesting to see what they looked like back in the day, when they were younger. And so we rolled up our sleeves and dug deep in the Internet, to find those forgotten childhood photos.
---
---
It's not always easy to find pictures of famous celebrities when they were little children, as some of them seldom publish personal photos from before they were famous. Being the intrepid Internet explorers that we are, though, we've managed to track down some of their earliest images, and we're about to generously deliver.
There's something fitting in discovering the childhood pictures of the cast in a series whose timeline alternates between childhood and adulthood: Chrissy Metz's character Kate Pearson, for instance, has two younger versions of herself on This Is Us, played by Mackenzie Hancsicsak and Hannah Zeile. But what we have provided for you is a picture from Chrissy's actual childhood – and she's just the tip of the iceberg.
Get ready to look through the younger photos of some of your favorite This Is Us characters – some of whom you might be surprised to learn were child Hollywood stars, while others got their big break on This Is Us. Either way, there is only one word to describe the physical appearance of their younger and their older selves – astonishing.
Milo Ventimiglia as Jack Pearson
Milo Ventimiglia plays the role of Jack Pearson, the protagonist of This Is Us – but also much more. He experienced a lot of suffering, such as when one of his triplets was delivered a stillborn. However, when this happens, he is very committed to moving on without grieving properly, and adopts a newborn child named Randall. Jack and his wife Rebecca (Mandy Moore) are the "parents" of the family that the entire show is based around.
Milo Ventimiglia young
While Milo's role in This Is Us is quite a prominent one, he is very well known for another role he played when he was a lot younger, as Jess Mariano on hit comedy series Gilmore Girls. Jess was a love interest for Alexis Beldel's Rory, whom they two ended up dating in real life for four years. Milo later moved on to another hit series, playing mimic Peter Petrelli in the sci-fi drama Heroes, during which time he dated another one of his co-stars – Hayden Panettiere.
Jon Huertas as Miguel Rivas
Life always presents challenges, and this especially true when navigating your love life. When Rebecca Pearson becomes a widow, she is heartbroken, but finds solace in the arms of Miguel Rivas, played by Jon Huertas. However, while this is comforting for Rebecca, it doesn't go over well with the triplets, who have trouble accepting Miguel into their lives – a sentiment that may ring true for any child who has lost a parent, or seen their parents begin a new romantic relationship.
Jon Huertas young
In addition to his appearance on This Is Us, Huertas is known for his work on the HBO thriller series, Generation Kill. He is also known for his appearance in the romantic drama film Why Do Fools Fall In Love, portraying the character of rock-n'-roll pioneer Joe Negroni. It may come as a surprise, then, that Huertas is a military man, who began serving as a weapons specialist in the Air Force in 1987, for eight years. On the romantic side, Huertas married his girlfriend, Nicole, in May of 2014.
Alexandra Breckenridge as Sophie
Much like Rebecca and Jack, Sophie is the subject of yet another rocky love story. She marries one of the triplets, Kevin Pearson, when she is younger, but they end up getting divorced over his cheating on her after he becomes a famous actor. And yet – even though they have a rough history, when they see each other years later, Kevin begins courting Sophie again, and she begins to consider taking him back. In fact, she sort of does – though she keeps him on thin ice.
Alexandra Breckenridge young
Alexandra Breckenridge grew up in Connecticut, and got her start as an actress long before she starred on This Is Us. Before she was on the show, she appeared on classic teen comedies such as Big Fat Liar and She's The Man (both starring Amanda Bynes). She would later go on to provide her voice for many different character for the Adult Swim cartoon Family Guy. She married her boyfriend, guitarist Casey Hooper, in 2015.
Jami Gertz as Marin Rosenthal
We all have bosses, and some are easier to deal with than others. In This Is Us, the lovely Jami Gertz plays the role of Kate Pearson's boss, Marin Rosenthal. But in this case, Kate likes her boss – in this picture we can even see them enjoying a nice hang out. For Kate Pearson, Rosenthal represents a nice change of tone for the way Kate's life is going, for she is dealing with a lot of stress in other areas in her life, such as her eating disorder.
Jami Gertz young
Gertz plays only a minor role in This Is Us, but she is a lot more well known for characters she played at earlier times in her career. And when we say early, we mean – decades ago early. In fact Gertz has been around in Hollywood as early as the eighties, starring in the CBS American sitcom, Square Pegs. More recently, she appeared in Neighbors, the ABC sitcom. She was married to Tony Ressler in 1988, a businessman with whom she has three children.
Natalia Cigliuti as Josie Woods
Another interesting character in the life of Kate Pearson is Josie Woods, played by Natalia Cigliuti. As mentioned previously, finding the right romantic partner can be tough, and therefore, when you find someone special, you want to do everything you can to make sure it goes well. Such is the case here, where Woods is the ex of Kate's current boyfriend Toby, and Kate practically stalks her, until they actually meet and strike up an unlikely friendship.
Natalia Cigliuti young
There are a lot of cast members on This Is Us who were Hollywood stars as children, and Natalia Cigliuti is another one of them. You guys all know Saved By The Bell, right? Well, Cigliuti was a major character in the Saved By The Bell "new class" reboot that aired in the nineties. She would also broaden her actress resume as a soap opera star, appearing for a while on All My Children. Regarding her love life, she married fellow actor Matt Passmore in 2016.
John Rubinstein as Ron Schiller
John Rubinstein plays the modest, yet important role of Ron Schiller, the director for the play that Kevin is acting in. He works alongside Sloane, the writer of the play and the love interest of Kevin. This is all at a very crucial time in Kevin's life, because he has just left a steady gig in Los Angeles, and he is depending heavily on the subsequent success of the play – so Schiller's role as a director is important.
John Rubinstein young
Rubinstein's role in This Is Us may not be the largest, but make no mistake. This man has been around for a while. This 71-year-old multi talented actor was born in Los Angeles, and made his Broadway acting debut in 1972, appearing in the hit play, Pippin. He would later appear in numerous upon numerous films, such as the American drama 21 grams. Regarding his personal life, he is the proud father of five children.
Gerald McRaney as Dr. Nathan Katowski
Gerald McRaney plays the role of Dr. Nathan Katowski, who is present throughout much of the drama involving the birth of Rebecca and Jack's triplets. He actually emerges into a pretty substantial role, helping out Rebecca with Randall with his feeding when he is unwilling to eat. Kotowski has a bit of a rough background, losing his wife around a year before he meets the Pearsons. It's hard for him to move on, but nevertheless, he is happy to help the Pearsons out whenever he can.
Gerald McRaney young
Originally born and raised in the town of Collins, Mississippi, McRaney had a working class upbringing. He actually used to be a worker in the oil fields, but eventually would go on to become a very successful actor. Before appearing on This Is Us, he was well known on shows such as mystery series Simon and Simon and the drama series Promised Land. But regarding his role of This Is Us, he actually received an Emmy award for Outstanding Guest Actor in a drama series.
Elizabeth Perkins as Janet Malone
Yet another actress who is known for many roles she played a long time ago, Elizabeth Perkins plays the role of Janet Malone on This Is Us, the mother of Rebecca Pearson who appears briefly on the show, but wastes no time at all rubbing her unpleasant presence on all around her. It's not that she's mean in particular – she just doesn't quite understand what is socially acceptable. The characters try to be patient with her, but it's hard for them.
Elizabeth Perkins young
But Perkins is quite the opposite in person, and such is the case with many of the characters she portrays. Born in Queens, New York, Perkins got her start in acting at a relatively young age – much like many of the This Is Us cast. She is probably most well known for her role of Susan Lawrence in the hit eighties film Big, where she starred alongside Tom Hanks. But she has also established a strong presence since then as Celia Hodes on the hit comedy series Weeds.
Debra Jo Rupp as Linda
Debra Jo Rupp is one those classic actresses that embodies her characters with authority every time, and her portrayal of Randall's social worker is no different. She helps out Randall with a number of things such as his adoption by the Pearsons as early as when he is born, up to when he's older and wants to seek out his biological parents. She is very kind and she generally means well, but sometimes her voice of reason translates as a pessimistic view of a situation to certain characters.
Debra Jo Rupp young
Debra was born in California, raised in Massachusetts, and got her early training in acting the Drama House theater club, where she was a member in her early years. She is probably best known by the majority of the film watching world as Kitty Forman, on the hit comedy series That 70s Show. She also appeared as a minor character on Friends, portraying the wife of Phoebe's brother. Rupp is quite the talented actress, and she really brings the characters she portrays to life.
Isabel Oliver Marcus as Allison
What better way to continue our topic on tumultuous love lives than with that of Randall Pearson and his crush on red headed Allison, played by the rising star Isabel Oliver Marcus. In fact, while we know that eventually Randall goes on to marry Beth, one of the cool things about the show is the way it allows it's viewers to appreciate past love lives in the times that they occur. And when it comes to Randall and Allison, we are happy to see them hit it off, however briefly.
Isabel Oliver Marcus young
We have talked about many different cast members on This Is Us, and how many of them have been Hollywood stars well before they joined the show. With Isabel Oliver Marcus, this is not the case. In fact, her appearance on This Is Us pretty much made her an overnight success, as they say. She had experience as an actress, appearing in various plays as a child, but later on would have trouble finding roles. Hopefully her success on This Is Us will be the catalyst catapults her acting career.
Niles Fitch as 15-year-old Randall Pearson
Randall Pearson is the honorary triplet of the Pearson family. He is born on the same day as them, and is adopted by Rebecca and Jack when their third triplet dies, and they realize that Randall has been abandoned. As he grows up, he feels lucky to be in his position, and yet he still tries to seek out his biological parents who left him when he was only a baby. Being that he is of African-American descent, he can't help but feel curious about his heritage.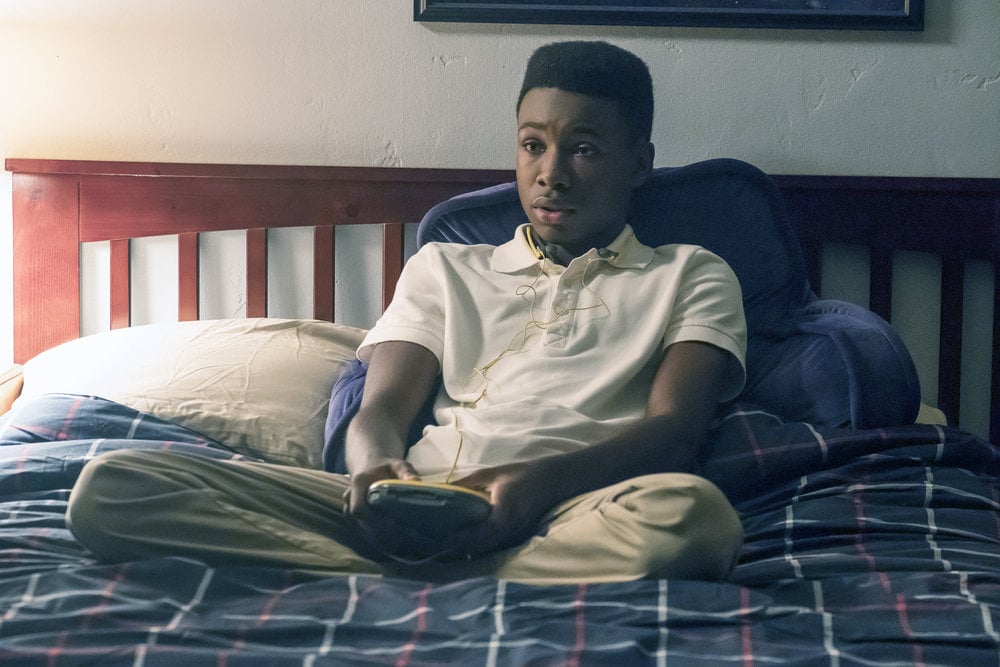 Niles Fitch young
Niles Fitch is the actor that portrays the 15-year-old version of Randall, and yet while Fitch is super young, he actually has been an actor for a very long time. You may not know this, but Fitch was actually on the children's comedy series House of Payne back in 2011. He later appeared on the Netflix comedy Unbreakable Kimmy Schmidt, starring the hilarious Ellie Kemper. While he is still young, he has been in the acting scene for a while, and we hope to see more of him!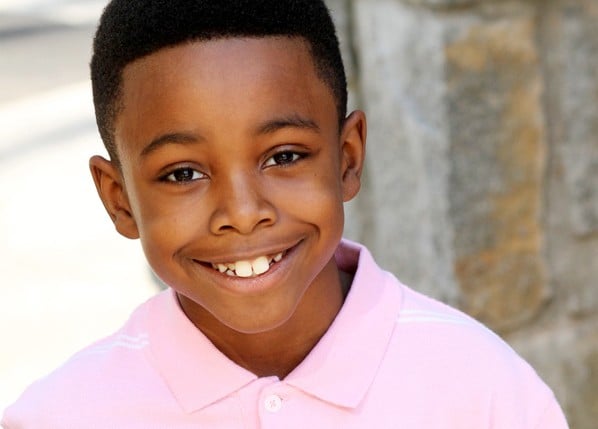 Justin Hartley as Kevin Pearson
Another one of the triplets, Kevin Pearson is played by Justin Hartley, who does a great job depicting his "present day" persona. Kevin is a successful actor, and there are many scenes in which he is on set and we see him co-star with many real life actors (such as Sylvester Stallone). We primarily see Kevin during a period when he has just moved to New York, rolling the dice to be actor for a play there, rather than staying in Los Angeles where he has a steady gig.
Justin Hartley young
But Justin Hartley is actually very well known in the Hollywood, and not just because of his stellar appearance in This Is Us. He is also a soap opera star, with steady roles he once held on the NBC drama series Passions, and CBS's Young and the Restless. Other than soap operas though, he also portrayed the "Green Arrow" on the superhero show Smallville. He was married in 2017 to Chrishell Stause, a fellow American actress.
Milana Vayntrub as Sloane Sandburg
The character of Sloane Sandburg is one who serves two purposes in the life of Kevin Pearson. For one, she is the writer of the play in New York that he has moved to New York to star in, taking a chance on it in the process. In addition, Sandburg, played by Milana Vayntrub, is also a love interest for Kevin, and the pair have an interesting relationship on the show, toggling between romance and business so frequently that we really don't know what to make of the two.
Milana Vayntrub young
And then of course we have the actress who plays Sloane, the wonderful Milana Vayntrub. This girl was a child star, appearing as a young girl named Tatiana on the medical drama ER. But as she grew older, her prominence as an actress would only flourish. You have most likely seen her as Lily Adams, the girl we all know and love from that AT&T commercial. She is also poised to play the role of Squirrel Girl in the upcoming Marvel New Warriors film.
Mandy Moore as Rebecca Pearson
Mandy Moore plays the role of Rebecca Pearson, the wife of Jack Pearson, and the mother of the three children that the show is primarily based around. Upon giving birth to triplets, a tragedy strikes and one of her triplets is stillborn. This event leads her to adopt Randall, and while Randall's presence is her life provides her with happiness, the death of one of her biological triplets causes a strain on her marriage with Jack throughout the show.
Mandy Moore young
Moore is a very big character in This Is Us, but she has a wide array of talents, and she has actually been a star since she was very young. She started her career as a pop singer, and later moved on to acting. Regarding her acting career, she is well known by most for her appearance in the Disney channel original movie, The Princess Diaries, playing Anne Hathaway's high school nemesis. Moore later a star turn of her own, in the Nicholas Sparks romance A Walk to Remember.
Chrissy Metz as Kate Pearson
Regarding the triplets themselves, Kate Pearson has one of the most poignant storylines of the show. Portrayed beautifully by the talented Chrissy Metz, Kate struggles with her weight for a lot of her screen time on the show, and we see her doing things such as using post-notes to remind herself not to eat, as well as go to self-help meetings regarding this subject. But beyond this fact, she is actually also a singer, and this is something that gives her much joy in her life.
Chrissy Metz young
One interesting fact that you may not know about Chrissy Metz, the actress who plays Kate, is that she spent a lot of early years of her life living in Japan, while her father was stationed there with the US Navy. However, she spent the rest of her formative years in Florida, where she developed her love for acting. Other than her outstanding popularity from This Is Us, she is also known for her appearance in the FX show American Horror Story: Freak Show.