If you were around during the late '90s, chances are you remember watching Ally McBeal. The legal dramedy was arguably one of the most popular shows on television at the time. As soon as it first aired on Fox on September 8, 1997, viewers were hooked to the dramatic and humorous lives of the group of Boston lawyers. The series followed the staff of fictional law firm Cage & Fish, which the titular character had just joined – only to find out that the love of her life was working there, and that his new wife is smart, kind, and beautiful.
Ally McBeal proved to be a mega success early on, winning two Golden Globes for Best Television Series in 1998 and 1999, and an Emmy for Outstanding Comedy Series in 1999. After five solid seasons, the show came to an end on May 20, 2002. So what has the cast been up to these last 16 years? You'll just have to keep reading to find out…
---
---
Although the series focused primarily on Ally's complicated love life and her many peculiar, and often musical, daydreams (frequently involving a dancing baby), each character played a key role in the show's lasting success. The diverse group of talented, hilarious, and strong actors and actresses made for one incredible and memorable ensemble.
The series was also known for its frequent running gags, such as Ally's tendency to collapse every time she spotted someone she found attractive, Richard Fish's comedic mottos, or the bar's mysterious dancing twins (played by Eric and Steve Cohen).
By the show's fifth and final season, however, viewers started to lose interest as the show dropped in ratings. Although it has been over 20 years since the series premiere, it is still viewed today as a true classic in television history.
Of course, a lot has happened in the last 16 years since the finale aired. For many of the actors and actresses in the cast, their Ally McBeal role was just the big break they needed to kickstart their careers. However, some found it difficult to land an equally deserving role after, and are still known today for the character they played on the series. Nonetheless, each member of the cast has moved on with their lives, some are married, some have kids, and some are onto bigger and better roles in television and film. Continue reading to catch up with the cast of Ally McBeal and see what they have been up to these last 16 years!
Greg Germann as Richard Fish
Richard Fish appeared as a regular for all five seasons. He is the founder of Cage & Fish law firm alongside John Cage, and is the one who initially recruits Ally to join the firm. Unlike his partner and friend John Cage, Richard is extremely outgoing, though his bluntness often gets him into trouble. Portrayed as a somewhat womanizer, after dating Judge Jennifer "Whipper" Cone (played by Dyan Cannon) and Ling Woo (Lucy Liu), he settles down with feisty Debbie "Liza" Bump (Christina Ricci) by the end of the series.
Greg Germann now
Despite appearing in several TV shows and movies since the series finale, Greg is still recognized mostly for his role as Richard Fish. Since then, he has had roles in films such as the 2006 comedy starring Will Ferrell Talladega Nights: The Ballad of Ricky Bobby. He has also had quite a few minor roles in series including the crime-dramas NCIS and Law & Order: Special Victims Unit. Most recently, he has been playing Dr. Tom Koracick in the medical-drama Grey's Anatomy. Since 2013, the father-of-one has been married to physician Martha Champlin.
Courtney Thorne-Smith as Georgia Thomas
Georgia Thomas is an associate at Cage & Fish, and also the wife of Billy Thomas a.k.a. Ally's first love. Ally and Georgia actually work quite well together and form a decent friendship, that is until Ally and Billy have a brief affair, causing the couple to attend therapy and eventually break up. Georgia appeared a lot less in the fourth and fifth seasons after getting Thorne-Smith is written out of the show as a regular cast member.
Courtney Thorne-Smith now
After leaving Ally McBeal, Courtney Thorne-Smith landed her next big break as leading lady Cheryl in the long-running sitcom According to Jim. Another steady role was quick to come, as Alan Harper's on-and-off again romance Lyndsey Mackelroy in the hit sitcom Two and a Half Men. Most recently, she has been starring in the Hallmark movies Site Unseen and Past Malice as archaeologist Emma Fielding. She has been married to marketing firm president Roger Fishman since 2007, with whom she has one son.
Vonda Shepard as herself
Singer-songwriter Vonda Shepard appeared in nearly every episode of Ally McBeal as the resident singer at the bar where the law firm's employees often drank after work. She had already produced three alternative rock albums up until she was cast on the show. She often sings covers of old songs with lyrics that described what was going on in Ally's complicated love life. She recorded two soundtrack albums during the series, and her hit song Searchin' My Soul served as the show's theme song.
Vonda Shepard now
Not long after the series finale, Vonda got married to music producer Mitchell Froom, and the couple welcomed their first daughter in 2006. Since her TV role, she has released two more studio albums and two live albums. Her last album was in 2015, titled Rookie. She just finished her last tour, and is now preparing for her next one, which will take place in the summer of 2018.
Portia de Rossi as Nelle Porter
Nelle Porter joins Cage & Fish at the beginning of the second season, and becomes known for her impressive litigator skills and her chilly demeanor – which earns her the nickname Sub-Zero Nelle. She dates John during the second and third season, but the relationship ends after she feels like Ally is a better fit for him. Although Nelly is often portrayed as cold and cruel, she is proven to have a softer side on occasion, especially in the series finale when she gets tearful as Ally leaves for New York.
Portia de Rossi now
The year after Ally McBeal's finale, she got cast as the materialistic Lindsay Bluth Fünke in the comedy series Arrested Development. She also had roles in series like the plastic surgery drama Nip/Tuck and the ABC comedy Better off Ted, where she played calculating boss Veronica Palmer for the series' two seasons. Most recently, she has been appearing as a recurring character Elizabeth North in the ABC thriller Scandal. Portia has been married to comedian and television host Ellen DeGeneres since 2008.
Peter MacNicol as John Cage
John Cage is first introduced as the shy and reserved co-partner of Cage & Fish. When Ally joins the firm, he opens up a bit more and turns into a more outgoing person, later dating Nelle. Ally and John form a close friendship, although John develops feelings for her as more than a friend. Finally, in the last season, John finds the courage to ask her out, but she turns him down. John then leaves on a trip to Mexico, where he becomes a member of a mariachi band in a Mexican restaurant.
Peter MacNicol now
Three years post-Ally McBeal, Peter MacNicol landed his next big role, as Dr.Larry Fleinhardt in the mystery-drama series Numb3rs – which lasted for six seasons. Since then, he has had smaller roles in series like the medical-drama Grey's Anatomy and HBO's political satire series Veep. He's also been doing some voice work for Disney's animated series Tangled, where he voices the character Nigel the Advisor.
Gil Bellows as Billy Thomas
Billy Thomas is the love of Ally's life (or at least her life before the show), who is reunited with her when she surprisingly joins the same firm he works at. However, by the time they are together again, he is already married to Georgia. He later declares his love to Ally, and the two grow closer after he discovers he has a brain tumor. Shocking fans everywhere, Billy ends up dying in Ally's arms in the middle of a court case after giving a passionate and dramatic closing statement.
Gil Bellows now
After Gil Bellows' dramatic exit from Ally McBeal, he landed a couple made-for-TV movie roles followed by a lead role in the short-lived drama series Terminal City. Most recently, he has been starring as Lawrence Lacroix in the Amazon Prime drama-thriller Patriot. He also stared in the 2017 horror movie titled Blood Honey as lead Marvin Heath. He has been married to actress Rya Kihlstedt since 1994, and the couple has two children together.
Lisa Nicole Carson as Renee Raddick
Renee Raddick is a district attorney and roommate of Ally's. She also serves as her roommate's main confidante through all of her romantic dilemmas and drama. Renee often tells it to Ally like it is, and is not afraid of telling the honest truth even if it will mean hurting her friend's feelings. After the fourth season, the character disappears after reports of Lisa Nicole Carson exhibiting difficult behavior on set. She returns in the series finale, to say goodbye to Ally.
Lisa Nicole Carson now
At the time, Lisa Nicole Carson was simultaneously appearing in the medical-drama ER as Carla Simmons. However, she was fired from that show as well after reports of her using illegal substances. She was then arrested and admitted to a mental health facility. In 2012, Lisa made a comeback and reprised her role as Renee Raddick for an episode of the NBC crime-drama Harry's Law. Recently, she starred in the BET miniseries The New Edition Story as a character named Mae Bell.
Regina Hall as Corretta Lipp
When Larry Paul comes into the scene, he has an energetic young associate to work with him by the name of Corretta Lipp, and she brings with her a lot of gusto as his assistant at Cage and Fish. She stays on board as a strong member of the law firm for a good amount of time, but eventually her time on the show wouldn't last, and we were forced to say goodbye. That being said, she definitely made a nice impact during her brief time on the show.
Regina Hall in real life
Regina Hall as a relatively minor role in Ally McBeal, but she has appeared in many other films, such as the basketball drama Love and Basketball, and the comedy Malibu's Most Wanted starring Jamie Kennedy. But she is probably best known for her portrayal of Brenda Meeks in the Scary Movie films. After a rough breakup at age 40, she tried to become a nun, but her efforts were unsuccessful because the nun community's cutoff age was 39.
Robert Downey Jr. as Larry Paul
Here is a situation in which a fictional story became drastically altered due to complications in the real world. Larry Paul, who was played by the well known Robert Downey Jr., was originally intended to serve as Ally's long term love interest. On the show, they went strong together for quite some time, but due to the fact that Downey Jr. was dealing with a substance addiction off the set, his storyline on Ally McBeal was altered, and his character broke her heart.
Robert Downey Jr in real life
Out of all of the people on this list, Robert Downey Jr. is probably one of the most well known actors currently, thanks to his role as the eccentric and sarcastic Tony Stark, or Iron Man, in the Marvel universe. Not only was he given his own three-movie Iron Man series, but he's appeared with that suit on in various other Marvel films such as The Avengers, Captain America: Civil War, Spiderman: Homecoming, and more. He's married to American film producer Susan Downey.
Dyan Cannon as Jennifer 'Whipper' Cone
Every show has someone that sticks it to you right where it counts, and in the show of Ally McBeal, we've got the tough municipal Judge Jennifer Cone. Played by the famous Dyan Cannon, she makes life hard for everyone around her – although she does mean well. Known for her very opinionated and independent views on matters, she is given the nickname "Whipper", because she just doesn't mess around. This type of character is crucial for any show, and especially so for a show centered around law and justice.
Dyan Cannon in real life
Dyan Cannon is one of those classic actresses that everyone just knows who she is, and even if you don't know who she is, you've probably seen her around – perhaps sitting courtside at a Laker game. She's starred in the thriller film Deathtrap, as well as the sports-based fantasy film Heaven Can Wait. Regarding her personal life, she was married to fellow actor Stanley Fimberg in 1985, and they were divorced six years later in 1991.
James Marsden as Glenn Foy
The character of Glenn Foy was added much later to the Cage and Fish legal team, but as soon as he showed up, everyone knew that he meant business. A lot of his past law work was dealing with musicians, so he has a strong background when he joins. That being said, there seems to be a strange set of strings attached when he starts to develop romantic feelings for Ally. This is because he is actually the ex-boyfriend of her apprentice, Jenny Shaw.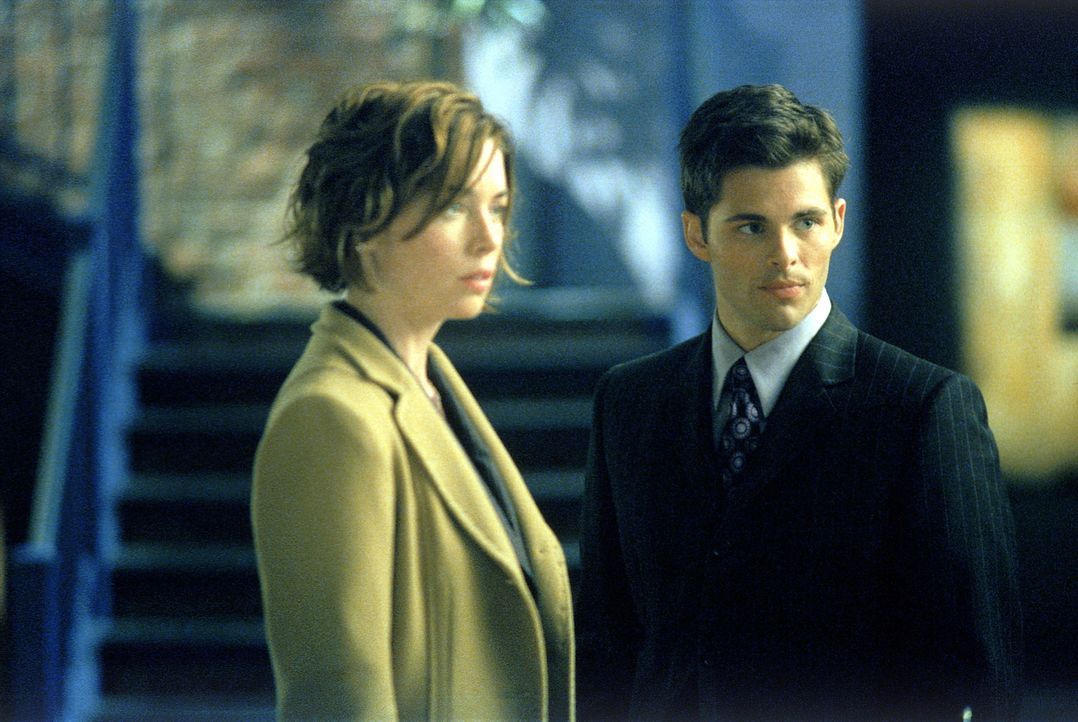 James Marsden in real life
James Marsden has shown his face in many prominent movie and television roles since his time on Ally McBeal, and we wouldn't be surprised if his stint on the show was very instrumental in him getting these gigs. He's appeared in movies such as Marvel's Spiderman 2, as well as the movie adaptation of The Notebook. Television-wise, he was given a starring role in the modern day futuristic sci-fi series Westworld, a role which he's gotten much respect for since.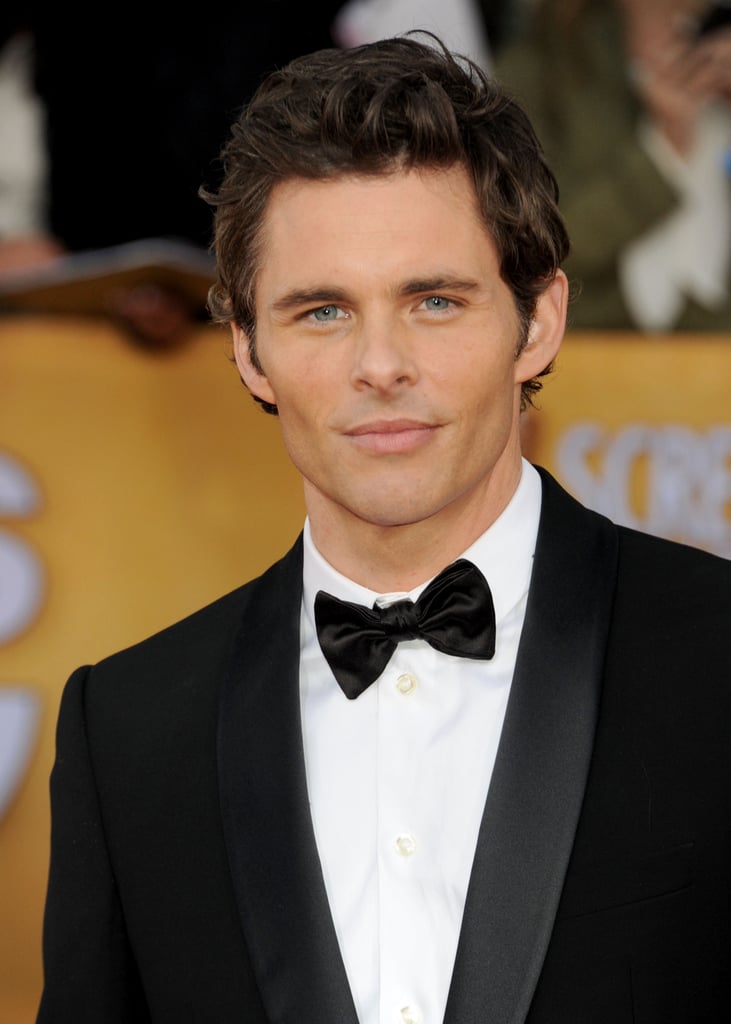 Hayden Panettiere as Maddie Harrington
The character of Madison shows up for the first time in the final season, and she is the young daughter of Ally. Played by the child star Hayden Panettiere, she was born because Ally donated her egg to a fertility clinic years ago. Originally intended as a donation, Ally didn't ever expect to actually meet her daughter, but she does when Maddie shows up on her doorstep. Now Ally has the opportunity to get to know her young daughter, which she does as the series comes to a close.
Hayden Panettiere in real life
Hayden Panettiere had another role that she played as a child star that many people know her for – her role as the young Sheryl Yoast on the Remember The Titans, the football drama film. But since then, she has blossomed into a wonderful young women who has appeared in many films and television shows, such as the supernatural drama series Heroes. Her partner is Wladimir Klitschko, and she also has a child of her own.
Lucy Liu as Ling Woo
Ling Woo joined the cast during the second season, as a client suing an inappropriate talk show host named Wick. She is introduced to the firm by her friend Nelle, and later becomes an associate before eventually landing a job as a judge. Ling is portrayed as an intimidating and seemingly heartless person, who is often accompanied by the Wicked Witch of the West theme music from the Wizard of Oz. Nevertheless, she does admit to getting hurt by being disliked, and has been shown to offer kindness to others.
Lucy Liu now
Ally McBeal was just the breakthrough role that Lucy Liu needed to kickstart her career. After two years on the series, she started to get cast in leading movie roles, with her first as one of Charlie's Angels, Alex Munday in the film adaptation. She later moved on to her next iconic character, the deadly assassin O-Ren Ishii in Tarantino's Kill Bill Vol.1 and 2. Most recently, the mother-of-one has been starring as Dr. Joan Watson in the Sherlock Holmes mystery series Elementary, which is about to begin its sixth season.
Calista Flockhart as Ally McBeal
Ally McBeal is a lawyer Cage & Fish, who works her way to become a senior partnership position. She's portrayed as a hopeless romantic who dates several men while still holding a torch for her true love – and married colleague – Billy Thomas. In an out of left field twist, in the final season Ally discovers she has a daughter due to a mix up involving eggs she had deposited while still in college. Ally eventually decides to move to New York so her daughter can stay in her home environment.
Calista Flockhart now
Calista Flockhart got her big break when she landed the titular role in Ally McBeal. Following Ally McBeal, she landed her next leading TV role, as Kitty McCallister in ABC drama Brothers & Sisters – which also lasted for five seasons. Most recently, Calista has been starring in The CW's superhero series Supergirl where she has a recurring role as tough boss lady Cat Grant. The mother of one has been married to actor Harrison Ford since 2010.
Jane Krakowski as Elaine Vassal
Elaine Vassal remained a regular character on Ally McBeal from the very first to last episode. She is Ally's secretary who is not one to shy away from being the center of attention, and loves performing and singing in public whenever she gets the chance. In addition to meddling in Ally's love life, she gives it a go as an inventor, and a face mask for preventing joggers from getting wrinkles – though it mainly looks like the mask from Silence of the Lambs.
Jane Krakowski now
Jane's theatrical role on Ally McBeal gave the real-life Broadway star a chance to showcase her singing and performance skills. A year after the series finale, she won a Tony Award for her role as Carla in the Broadway revival of the musical Nine. In 2006, she got cast as Jenna Maroney in the NBC comedy 30 Rock, which lasted for seven seasons. Lately, she has been starring as Jacqueline White in the Netflix comedy Unbreakable Kimmy Schmidt.